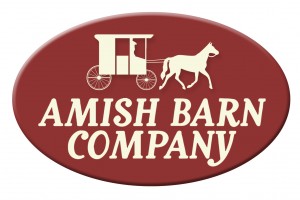 Amish Barn Company
The Amish Barn Company offers great prices on sheds, garages, cabins, and much more. We understand what it means to provide quality products and strive to provide our customers excellent customer service. We construct cabins, garages, and indoor Amish furniture. We are a small family based business and make great efforts to completely satisfy your shopping experience.
Phone: (607) 432-0527
Location: 6048 NY-7 | Oneonta, NY 13820
AT&T
Telecommunications company providing cell phones, data plans, tablets & more!
Phone: (607) 433-2878
Location: 5006 State Highway 23 | Oneonta NY, 13820
Bearded Dragon Games & Comics
Wizards of the Coast Premier game center with lots of game space. Area's widest selection of comics both new and back issues. Product lines include Games Workshop, Privateer Press, Star Wars X-Wing, Shadowrun, Pathfinder, 5th edition D&D, and a variety of other tabletop RPG's and board games.
Phone: (607) 432-5722
Location: 19 Ford Avenue | Oneonta NY, 13820
Best Wine & Spirits
Best Wine & Spirits is the areas newest and largest Liquor Store. Offering the largest selection of fine wines hand picked by the owner Sharon Wilsey. We carry wines from all over the world. We also offer a large selection of Sparkling Wines and Champagne's for all your Holiday and Wedding needs. We carry all of your favorite spirits too ! All this at LOW PRICES ! Come down and visit us.
Phone: (607) 432-4144
Location: 5626 NY-7 | Oneonta, NY 13820
Secret Comix Cave
Comic book store that carries many titles! Comic books, mangas, graphic novels can be found here! They also have a lot of merchandise that is comic book orientated such as: action figures, POPs, posters, and buttons! A must for people that enjoy reading comics!
Location: 3200 Commerce Plaza | Oneonta, NY 13820
Serenity Hobbies
Board Games, Card Games, Video Games, Miniatures and War Gaming, Comics and Manga! Check out our game nights each week and come play along.
Location: 152-154 Main St | Oneonta, New York
Phone: (607) 376-7276