Accountable Business Services
A company that offers payroll and bookkeeping services to businesses at an affordable price.
Phone: (607) 434-9846
Location: 490 Main Street, Oneonta, NY 13820
Bank of Cooperstown
Bank of Cooperstown is a unit of USNY Bank, a full-service community bank. We opened for business in 2007. Bank of Cooperstown specializes in providing comprehensive banking services to small and medium sized businesses, agribusiness enterprises, and farming operations. We are also active in financing professional practices and commercial real estate owners/developers.
Phone: (607) 432-7000
Location: 34 Main St, Oneonta, NY 13820
Community Bank
We're a full-service financial institution, offering all the things much bigger banks offer. But we also have the one thing they don't - a passion for providing the highest level of customer service in whatever we do.
Phone: (607) 432-1700
Location: 245 Main Street, Oneonta, NY 13820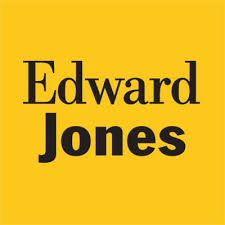 Edward Jones | Sarah Manchester, Financial Advisor
Edward Jones is a different kind of investment firm. To us, face time and think time make sense. We meet with you to learn your individual needs so we can develop a strategy to help you achieve your long-term financial goals. So, whether you want to plan for retirement, save for college, reduce your tax bills or ensure you have income to cover your expenses, you can expect personalized service and long-term investing strategies instead of the latest investment fads. Join the nearly 7 million investors who know. Contact me today to help develop an investment strategy that makes sense for you.
Location: 760 State Hwy 28 Suite 2 Oneonta, NY 13820
Phone: (607) 432-1510
One Group | Gordon B Roberts Insurance Agency
At Gordon B. Roberts Agency, we want you to live a long, healthy and happy life. We're interested and concerned for you and your assets, and we'll recommend only those insurance services and financial products that help improve your life. That has been our attitude since 1947, when we first opened our doors in Oneonta, N.Y. We're partners in an independent agency committed to learning about you and your coverage needs, and giving you the best advice and service.
We don't care about promoting any single company or insurance provider. We represent many companies you can choose from. We care about processing your claims personally – auto, homeowner, business, and financial services including annuities and long-term care coverage. We care about providing you the services you need. We care about you.
Phone: (607) 432-2022
Location 22-26 Watkins Ave, Oneonta, NY 13820